Current Migration Trends
Though we work to unite families around any corner of the world and take individuals through a lifetime of adventure for work, travel and settlement needs, our clients tend to express their special interests in these particular categories in line with the recent migration trends.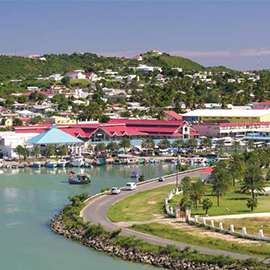 ANTIGUA & BARBUDA – Citizenship By Investment
Read More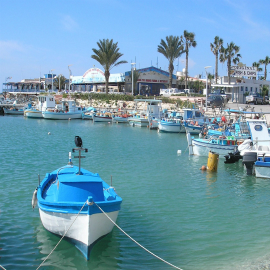 Cyprus – Citizenship By Investment
Read More
Greece Permanent Residence Program
Read More
Poland Investment Program
Read More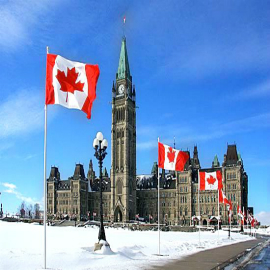 Canada Skilled Worker Migration Program
Read More
Dominica Citizenship By Investment Program
Read More
US Student Visa
Read More
Portugal Residency Program
Read More
ANTIGUA & BARBUDA – Citizenship By Investment
Antigua and Barbuda is an independent Commonwealth state in the Eastern Caribbean. With some 365 beaches of clean turquoise waters, the lush tropical islands of Antigua and Barbuda are an inviting paradise and considered to be one of the most beautiful places in the world.
Antigua and Barbuda is a member of the United Nations, the British Commonwealth, and Organization of American States (OAS) among many other international organizations. Holders of the Antigua and Barbuda passport enjoy visa free travel to approximately 132 countries, includes Hong Kong, Singapore, U.K. and the Schengen Area.
The Citizenship by Investment Unit (CIU) was established by the Honorable Prime Minister of Antigua and Barbuda and is the Government authority responsible for processing all applications for Agent's Licenses, and all applications for Citizenship by Investment by applicants and their family.
Cyprus – Citizenship By Investment
The "Citizenship By Investment" program enacted by Cyprus Government in Last few Years, rightfully renders Cyprus as the "jurisdiction of choice" for many high net worth individuals and their families who decide to live, invest and setup their business in Cyprus.
BENEFITS OF THE CYPRUS EU CITIZENSHIP PROGRAMME
FAST AND SIMPLE – Cyprus EU Citizenship by Investment can be obtained within 3 months
NO RESIDENCE REQUIREMENTS – Investors must visit Cyprus at least once every 7 years
FREE MOVEMENT – Citizens have the right to live, work and get an education within the European Union, Free movement of goods, services and capital, Visa-free travel to over 158 countries including the EU and Canada
PROTECTION – Protection by the diplomatic or consular authorities of any EU country
LANGUAGE – There are no language requirements
NO DONATION – No donation to the Cyprus Government is required
RIGHT TO VOTE –  All European Citizens have the right to vote and stand for European Parliament Elections
DUAL CITIZENSHIP – No need to renounce previous nationality as dual citizenship is allowed
VALID FOR LIFE – Citizenship can be passed to future generations by descent
ELIGIBILITY – All nationalities are eligible for the programme
NO TAX CONSEQUENCES – No tax consequences unless one opts to become a tax resident in Cyprus
Greece Permanent Residence Program
Greece is a country in southeastern Europe with thousands of islands throughout the Aegean and Ionian seas. Influential in ancient times, it's often called the cradle of Western civilization. Athens, its capital, retains landmarks including the 5th-century B.C. Acropolis citadel with the Parthenon temple. Greece is also known for its beaches, from the black sands of Santorini to the party resorts of Mykonos.
According to the new Immigration and Social Integration, the Greek government gives the favorable option to third-country nationals to issue a residence permit in Greece on the basis that they are financially independent persons.
Mahandru Associates has been dealing with legal and residency matters of various families of different background in the larger European  region with the help of our extensive network of establishments throughout the continent.
Poland Investment Program
The Republic of Poland is one of the largest countries in Central Europe, bordering Russia, Lithuania, Belarus, Ukraine, Slovakia, the Czech Republic and Germany. Mahandru Associates exclusive program for investors, who want to expand their portfolio into the Europian market, will allow them to settle and run a successful establishment anywhere in Poland.
Canada Skilled Worker Migration Program
One of the main goals of Canadian immigration is to welcome skilled newcomers who will contribute to Canada's growing economy. Skilled workers who settle in Canada on a permanent basis are especially valuable to Canada's economy and the strength of its workforce.Successful applicants of the Skilled Worker Immigration programs will receive a Canadian Immigration (permanent resident) Visa, allowing the applicant to immigrate to Canada with his or her family.
As a skilled worker or professional, you have several options to consider. For example, you can either apply under Canada's Federal Skilled Worker Class also known by the name of Express Entry Program. In addition, if you know in which province or territory you plan to reside, you may be able to submit an application through one of the provincial nominee programs.
Many Canadian employers are actively seeking foreign skilled workers to join their workforce as quickly as possible. If you can obtain a job offer from a Canadian employer, you may also qualify for fast-track Canadian immigration application processing. Contact us to start your free assessment
Dominica Citizenship By Investment Program
The Dominica Economic Citizenship Program is a legal naturalization program based on the law & guaranteed by the Government since 1991. Your second passport is for a lifetime and may not be revoked, regardless of changes of officials or the governmental policy.
Located in the Caribbean Basin, Dominica is an island lying between the French overseas territories of Guadeloupe and Martinique. The Country was the last island in the Caribbean to be colonized by Europe. Though the island gained its independence in 1978, it is still part of the British Commonwealth.
Dominica offers economic citizenship by investment program inviting potential nationals from all around the world to make an economic contribution to the country. In return, applicants and their families are given Dominica citizenship and a second passport. If you're interested in securing a Dominica second passport, let Mahandru Associates be your guide.
.
US Student Visa
As the home of over 150 universities in the QS World University Rankings, the US remains the world's leading destination for international students. In 2013/14, the number of international students choosing to study in the US rose to a record high of 886,052 students, according to the Institute of International Education's Open Doors report. The most popular states for international study in the US were California, New York and Texas and the most popular subjects were business and management, engineering, mathematics and computer science.
Of course, it's not just the high standard of US universities that draws students in. Whether you're attracted to the bright lights and fast pace of the big city or to miles and miles of unspoiled wilderness; sun-kissed beaches or lush forests; the rustic and traditional or the sleek and modern, this huge and incredibly diverse country has something for everyone.
Tuition fees are established by each tertiary institution and will vary according to the course that you are studying. Contact Mahandru Associates to find out the comprehensive list of universities to choose from in USA.
Portugal Residency Program
If you are planning to visit United Kingdom for a business, Leisure or family reunion purposes, let Mahandru Associates manage the process for you.Once we get your visa approved you and your family can can travel and stay anywhere in the United Kingdom for up to 6 months. In order to apply for a UK Visit Visa, the documents required are different from case to case basis and as part of our assessment we will be able to advise you on what is needed. Contact Mahandru Associates for free assessment and details.
×